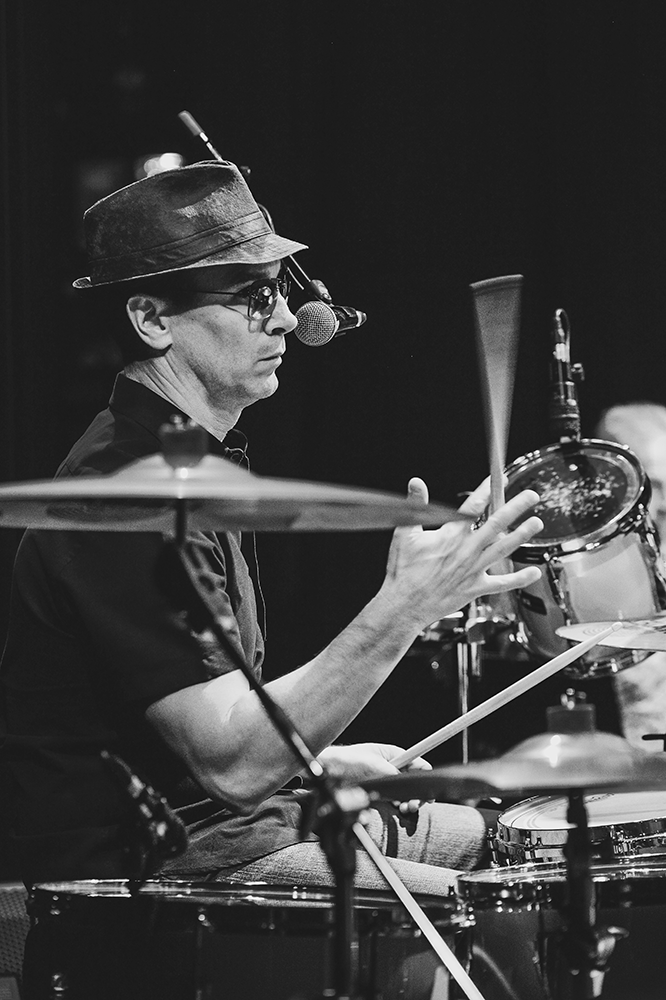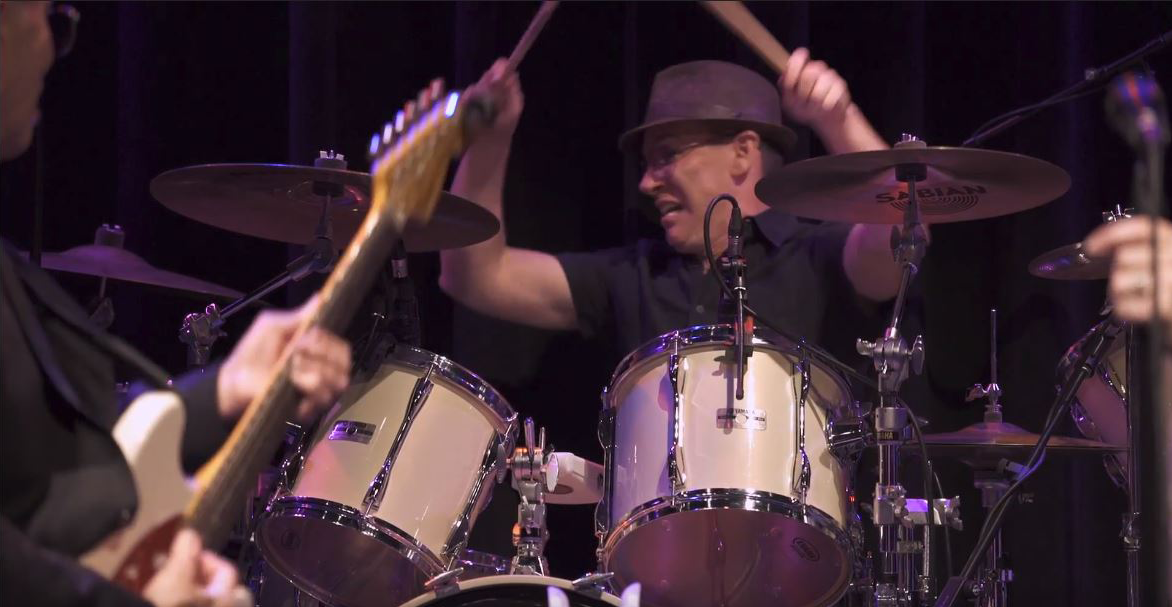 Tim Reeder
Drums, Percussion, Backing Vocals
Tim Reeder (born February 20, 1965), from Lexington, KY, is an American drummer who has been a sideman for many artists (both live and in the studio). In his heart a rock and roll drummer, Tim's early influences included drummers such as Ringo Starr, Peter Chris, John Bonham, Neil Peart, Tommy Aldridge, Bill Bruford and Keith Moon.
In 1985 Tim met Kenny Aronoff (John Mellencamp's drummer at the time, and in 2016 named 1 of the top 100 drummers of all time by Rolling Stone Magazine). From 1985 – 1987 Tim studied privately with Kenny at Kenny's home in Bloomington, IN. This had a profound impact on Tim's approach to drumming and the music business in general. Harnessing some of that inspiration, in 1988 Tim moved to Philadelphia, PA (his current home) to pursue a career in music. In 1993 Tim recorded his 1st 24-track record (with the band X's & O's) at Prince's Paisley Park Studios in Minneapolis, MN.
For over three decades since, Tim has been making records and performing live across the Philadelphia region. He has performed as a session drummer for dozens of artists over the years, including Johnny Kuzma (The Hooters), Suzanne Gorman (Nashville Recording Artist) and Judy Paster (Nashville Recording Artist).
Tim has also been a working member with such Philadelphia bands as ZuZu's Petals, X's & O's, Head, Superstatic, Bliss, Transistor Rodeo, Powervibe, and Sweet Alkaline, and has shared the stage with acts such as Big Head Todd and the Monsters, The Hooters, Dream Theatre, Tommy Conwell and The Young Rumblers, Shooter Jennings, Junior Brown, and others.
Tim feels honored to be bringing the illustrious career of Linda Ronstadt to life with Ronstadt Revue!