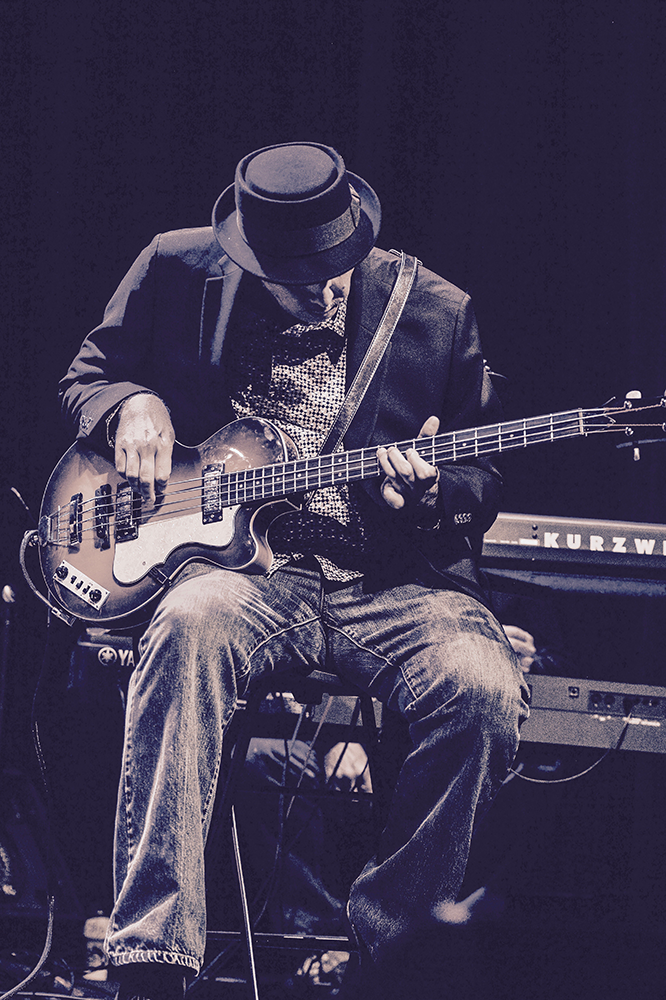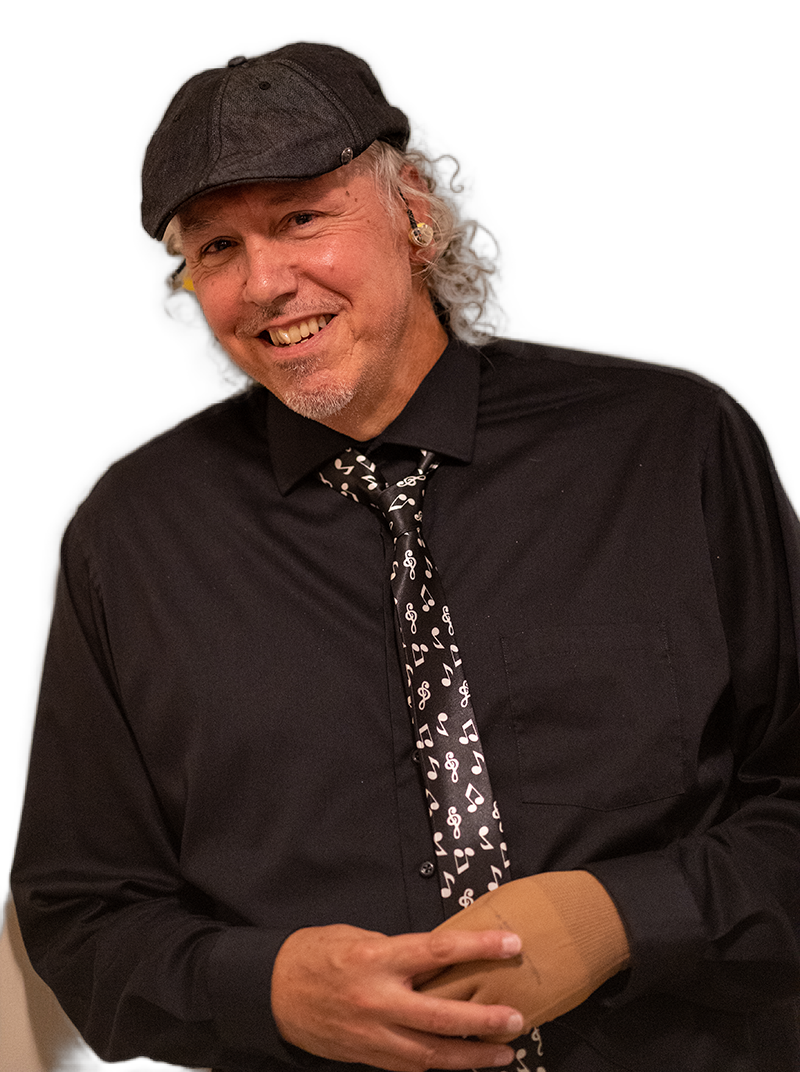 Nick Frese
Bass Guitar, Backing Vocals
Born and raised in Camden NJ, Nick Frese got his first raw taste of the music biz while strumming a fake cardboard guitar on his Decatur Street porch the day after The Beatles performed on Ed Sullivan for the first time. He liked it, and he sang along with their records and all the other hits of the day whenever near a radio or record player. Who knew it would lead to all this?
Nick has been playing bass guitar since 1976, when he was ordered by his cousin, Dom Albanese, to learn to play an instrument — and fast! The two performed locally as "Alba-Freeze" (they were the first live music act to grace the stage of the re-born Broadway Theater in Pitman, NJ in 1977, opening for Donna Fargo) and the pair spent the summers of 1978-79 in Avalon, NJ gigging with party band "Another Star" before co-founding the four-piece "Secret Service Band" in 1980. But Nick left soon after to join the daily workforce (the "real world," as they call it), this well prior to that band's ascent to Jersey shore legend status.
Nick spent four summers (1984-1987) playing on The Black Whale, a cruise vessel based out of Beach Haven, NJ which carried (sometimes) drunken revelers to the casinos in Atlantic City, NJ. Then the next several decades were spent working with soul band Heart & Soul and with top area special occasion act Black Tie Orchestra, both with cousin Paul "Street" Presto, Jr. (keyboards) and guitarists Bob Leonetti and Bill Hornibrook. He then transitioned in 2008 to local rock band Love Alive, leaving that band in late 2017 to pursue this project. Nick moved to Carolina Shores, NC in 2020, and he can be found playing the occasional gig in the area on bass, acoustic guitar and mandolin. He released a CD of original music called Solace back in 2006 and the EP Eclectric Dreams in 2014. On December 7, 2012, Nick and occasional songwriting partner Amy Wooden Tighe were honored to have their song Lousy Day (To Be Alone) named by 88.5 WXPN as one of the 12 Days of Local Christmas contest winners. He still writes and records today, as the spirit moves him.
Nick fell hard for Linda Ronstadt in 1975, and he is still crazy about her today. So Ronstadt Revue is a true "labor of love" for him. For more information, visit his website.