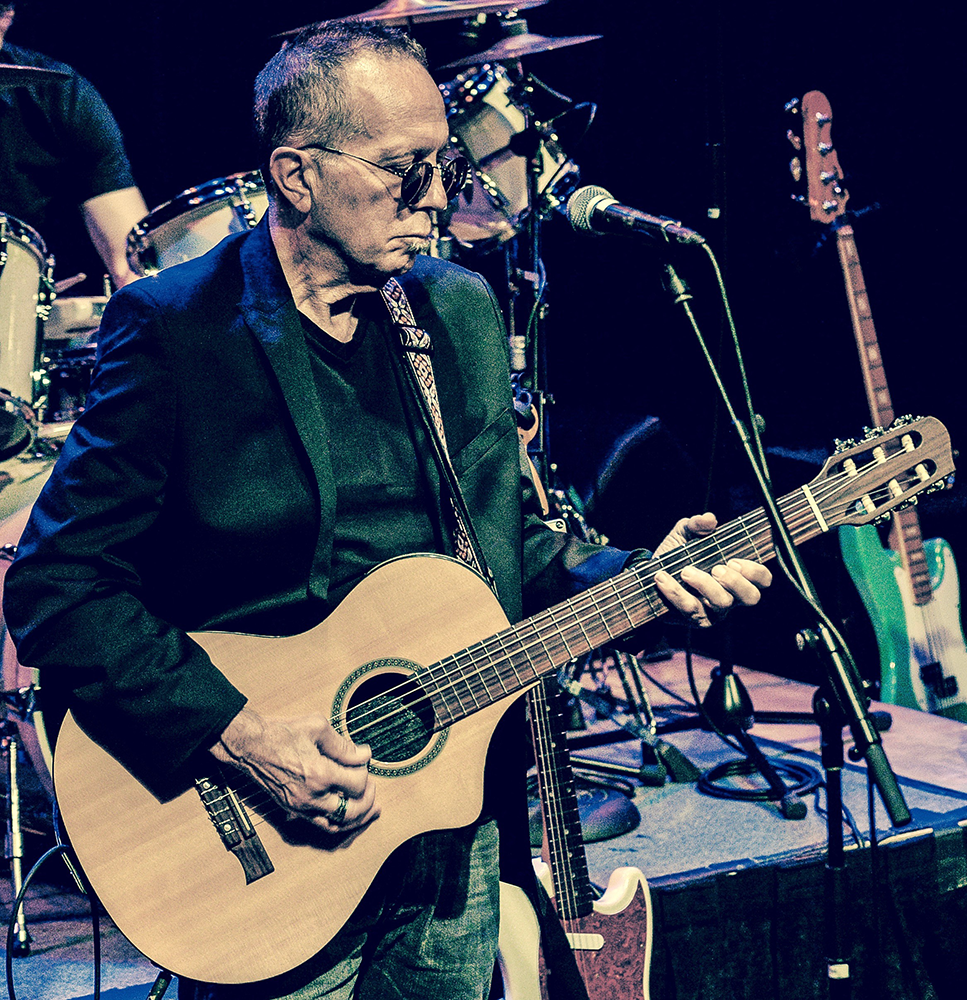 Bob Leonetti
Rhythm Guitar, Backing Vocals
Robert "Bob" Leonetti is a rhythm guitarist/singer/songwriter. He was born in Philadelphia, PA, and his house was full of music as far back as he can recall. His fond memories include family parties that evolved into mini concerts. Bob on guitar and vocal harmony with his favorite cousin, Anthony, which established a style that stayed with him throughout his musical career. His mother and brother were also singers.
At the early age of eight, Bob embraced the music of the Beatles. But he was equally drawn to the Soulful Sounds of the day like the Isley brothers and Sam Cooke. This blend of artistry helped define his musical ear. Bob purchased his first (real) guitar when he was 11 years old. It was a sweet red and white 1963 Fender Music Master. He learned to play chord melody and standard tunes from a friend's dad, but like many other youths of the day, began performing songs from the Beatles to Motown and everything in between.
At this time he also began playing piano. This lead him to start writing his own songs at the which time, he was taking in all the soulful, harmonic sounds Philly had to offer and began to implement them into his own vocal skill set. At 15 years old he started his first band called "The Shots". They were an original band, and a cover band. They played in venues across Philly and South Jersey, covering songs from every genre that inspired him. One of his inspirations always has been Van Morrison. Bob has written many songs and recorded two CDs.
He co-wrote songs with other artists for their projects and worked as a studio musician. From 1991 to 2006 he was one of the founding fathers and/singer/rhythm guitarist of the "Black Tie Orchestra", a popular wedding band in Philly and South Jersey.
Presently he has the distinct pleasure of working with the Ronstadt Revue. When asked, Bob has high praise for all the members of this project especially the lead singer Gesenia. "Honestly, best singer I ever worked with."