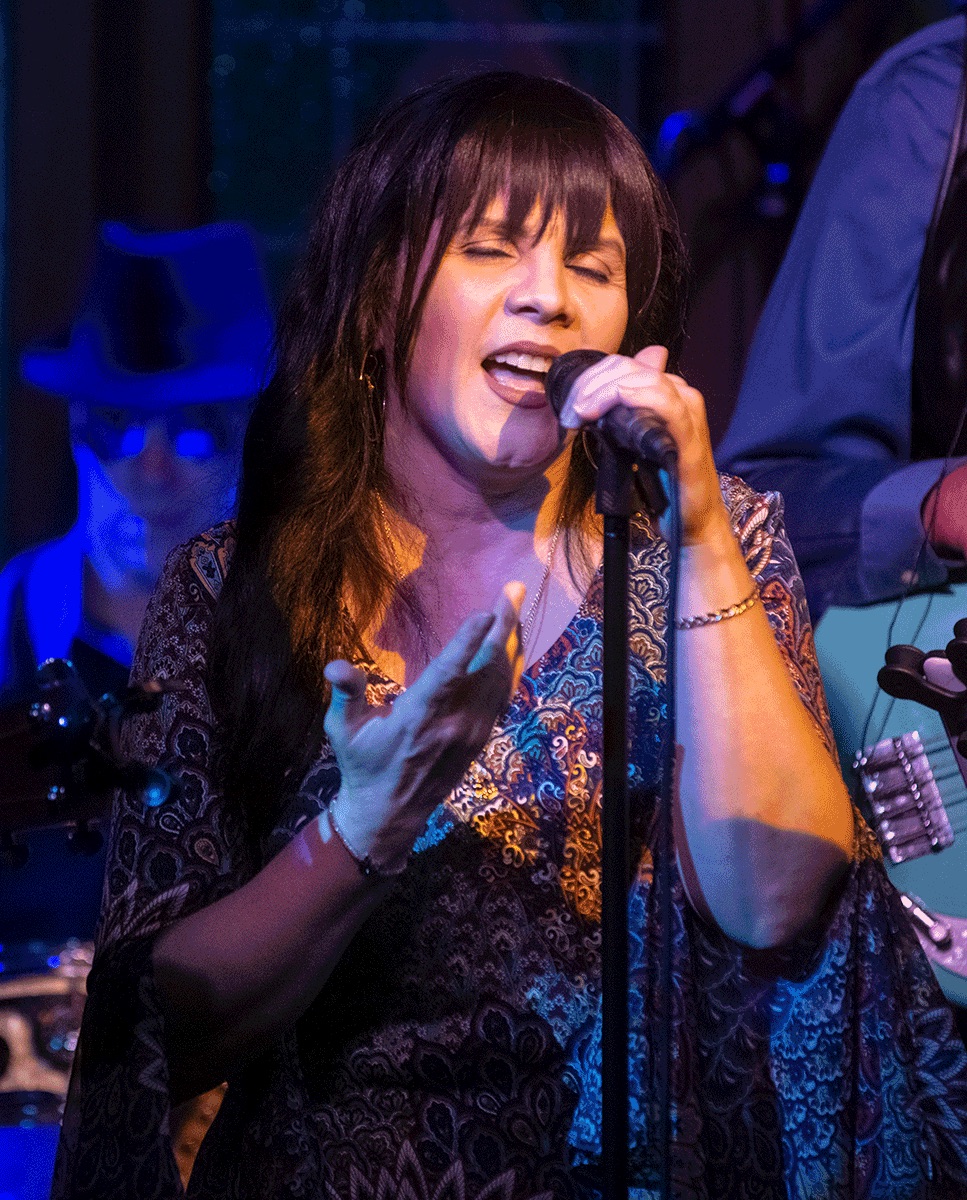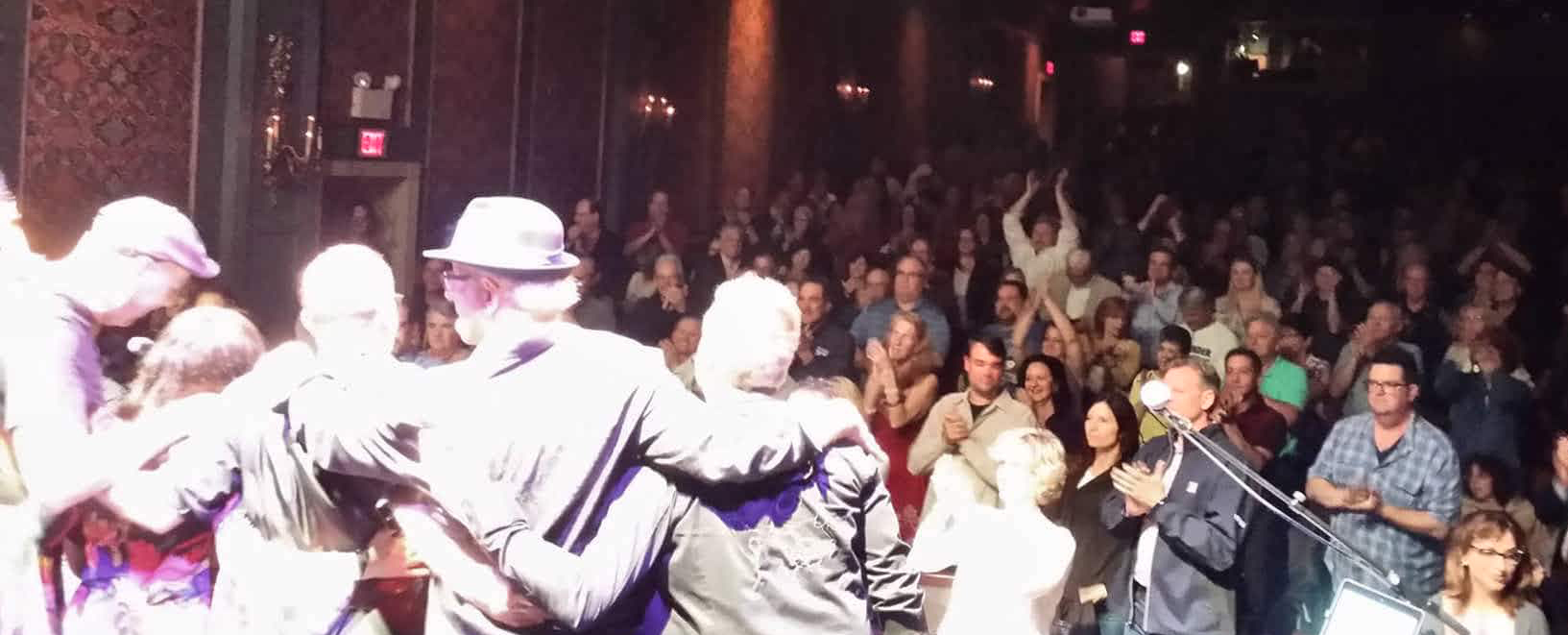 Bio/Highlights:
Ronstadt Revue is the premier touring celebration of Linda Ronstadt's 40+ year career. The show features the remarkable vocalist, Gesenia, who doesn't just channel Ronstadt's vibrant sound, she positively embodies her very spirit. The repertoire presented spans all of Ms. Ronstadt's musical genres, including Spanish-language material (as Gesenia is, herself, Latina). Indeed, Ronstadt Revue is so authentic and professional that 2 of Linda Ronstadt's own band members (Dan Dugmore & John Beland) are co-producing their upcoming (2022) album and Mr. Beland is appearing with the band in concert during their Texas tour in Spring 2022.
Here are some typical comments from recent Presenters:
"Gesenia as Linda has an incredible voice that is powerful enough to duplicate all of the greatest hits! She and her band have a tremendous stage presence as well, and really interact with their fans. The Ronstadt Revue was an absolute pleasure to work with, and we very much look forward to their return!"
— Lindsay Pasquantino, The Riviera Theatre, North Tonawanda, NY
"We were totally blown away by The Ronstadt Revue. Gesenia embodied Linda and, eyes closed, it sounded and felt like Linda. Our audience was past pleased with their performance. The Ronstadt Revue has been here three times, each time a complete sellout."
— Lou Reichert, Music Coordinator, The Lizzie Rose Music Room, Tuckerton, NJ
"I have been running our event in New Haven County for ten years now and we have had some of the top bands from the US & Canada. I have never seen such a crowd reaction as we had with The Ronstadt Revue. The band is tight and their harmonies are spot on. Gesenia is a star in the making. Crowd couldn't get enough. Highly Recommended!"
— Rocky Salperto, Director, 4th of July Festival, Town of Orange, CT
And this from Linda's former bandleader, John Beland:
"Every time they play, I'm catapulted back to 1970 on the stage with Linda. This is a fabulous collection of musicians and Gesenia makes the hair on my arms stand up and tingle when she sings. The Ronstadt Revue is the real deal. There are tribute bands and then there is this. Don't miss it!"
— John Beland, former bandleader for Linda Ronstadt
Please enjoy visiting our website and the various videos you will find here. If you would like to discuss performance opportunities, please get in touch by clicking the "Book the Band" button on this page.
Praise from three of Linda Ronstadt's Former Band Members
Song List
Pop Rock
You're No Good
Heat Wave
Blue Bayou
When Will I Be Loved
Desperado
It's So Easy
Just One Look
That'll Be The Day
Back in the USA
Tracks of My Tears
Ooo Baby
Tumbling Dice
I Can't Let Go
Hurts So Bad
Someone to Lay Down Beside Me
Lose Again
How Do I Make You
Get Closer
Lo Siento Mi Vida*
Everybody Loves a Winner
Heart Like A Wheel
The Moon Is A Harsh Mistress
Sorrow Lives Here
All That You Dream
Shoop Shoop Song (It's in His Kiss)
Rescue Me
Country Rock
Different Drum
Poor Poor Pitiful Me
Long Long Time
Silver Threads & Golden Needles
Faithless Love
Willin'
I Can't Help It If I'm Still in Love with You
I Fall to Pieces
Hobo's Meditation
Rivers of Babylon
Crazy Arms
High Sierra
American Standards/Mariachi/
Other
I've Got a Crush on You
Cry Me a River
Blue Prelude
Perfidia*
Frenesi*
Hay Unos Ojos*
Gritenme Piedras de Campo*
Adieu False Heart
* Sung in Spanish