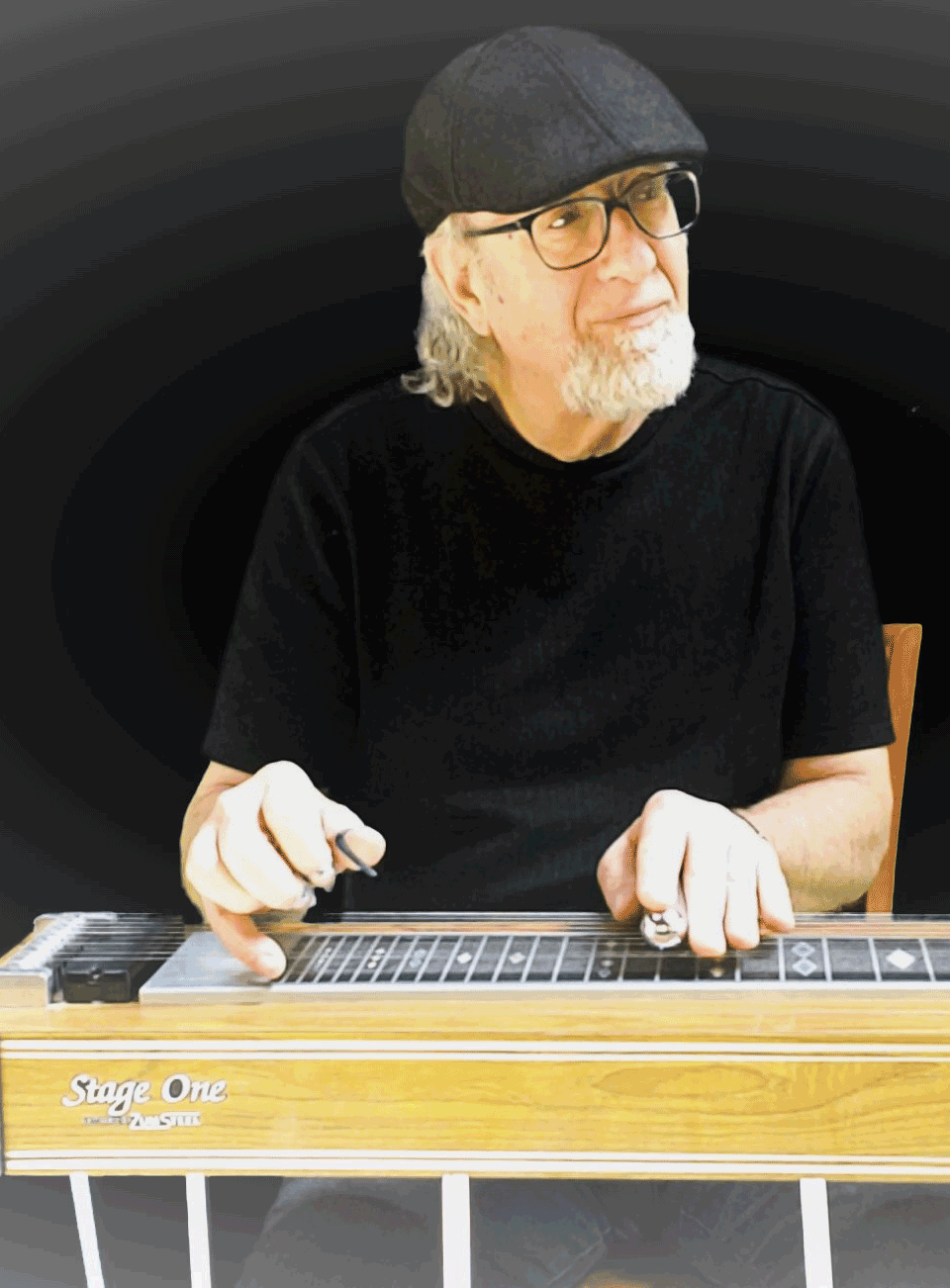 Jim Cohen
Pedal Steel, Electric Guitar
Widely regarded as one of the foremost pedal steel guitarists in the country, Jim cut his teeth playing country-rock music by artists such as Linda Ronstadt, Emmylou Harris, Poco, New Riders of the Purple Sage and others. He later co-founded one of the East Coast's top western swing bands, Beats Walkin', which appears regularly at festivals and private events. As a solo artist, Jim has recorded five highly-acclaimed steel guitar CDs, spanning country, pop, '60s British rock, and straight-ahead jazz — he is considered to be one of the top jazz steel guitarists in the country.
On several occasions, Jim has been a featured artist at the prestigious International Steel Guitar Convention and he frequently appears as a headliner at numerous other steel guitar shows and festivals across the US and Europe.
He is delighted to "come full circle" and team up with Gesenia and this wonderful band to faithfully present the incredible music of Linda Ronstadt. To learn more, visit his website.
"Jim Cohen is a great steel guitar player and a wonderful musician."
     – Dan Dugmore, Linda Ronstadt's band