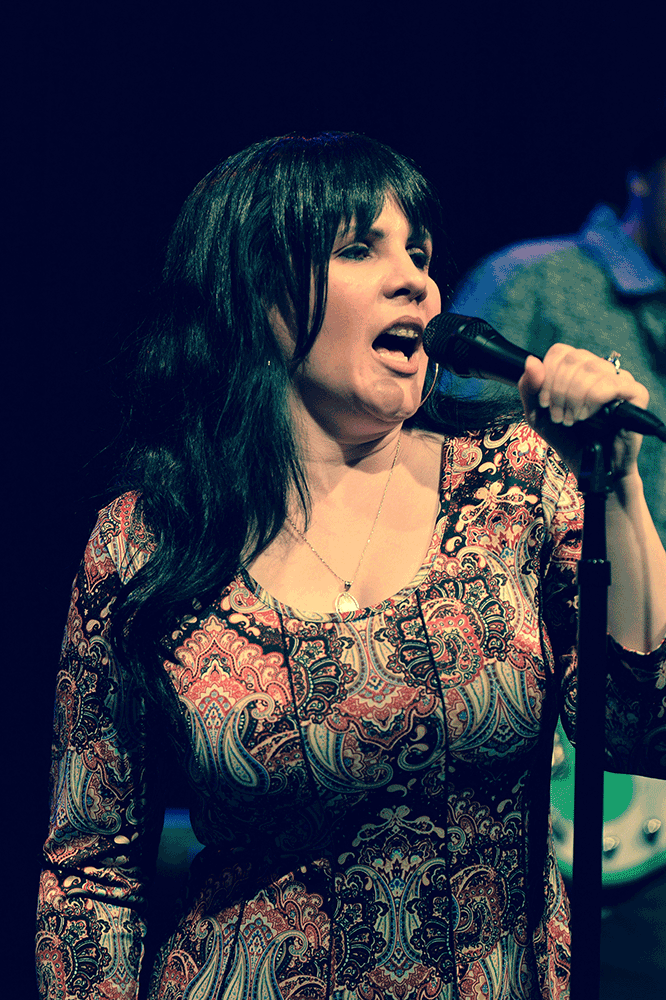 Gesenia Gerena
Gesenia is the youngest of four children raised in Philadelphia Pa, North Philly to be exact.  She discovered her talent for singing at the age of fourteen.  Encouraged by her sister Marilyn to develop her talents, she embarked on a life-long journey with music.
Gesenia is a self-taught singer/songwriter.  She truly believes if you want to be the best, you have to learn from the best.  And learn she did, from artists such as Whitney Houston, Celia Cruz, Anna Moffo, Aretha Franklin, La Lupe, and of course, Linda Ronstadt.  One of her favorite quotes comes from Whitney Houston that says, "It is said that a singer ain't nothing without a song. True, but a song ain't nothing without a singer either."  It's one of the truest sayings she'd ever heard.  All of these legendary ladies became a part of her musical identity, and through them, she learned how to interpret the meaning and feeling of a song.
She recorded and released her first Salsa CD in 2003 simply called "Mi Sueno" or "My Dream".   She had the honor of working with Puerto Rico's finest and legendary producers Willie Sotelo (current musical director of El Gran Combo) and Maximo Torres who produced artists such as Marc Anthony and Tito "El Gallo" Rojas.  She was the opening act for Salsa's biggest artists such as El Canario, Ismael Miranda (La Fania) and El Gran Combo.  Johnny Pacheco himself compared her voice to a young Celia Cruz. To this day, she considers that statement a true honor.
Gesenia is a lover of music.  She has honed her skills to match almost any style of music.  If a song calls her, no matter what genre it hails from, she will answer.  Like Linda Ronstadt's musical upbringing, Gesenia has been exposed to both Spanish and English music in her household which sharpened her ears to the wonderful sounds that make up her musical color palette.  She believes music is a universal language that is powerful, inviting, freeing, and most of all, a healing agent that can bring people together to reveal the bond we all have, as human beings.
Gesenia is very honored to share the stage with these gifted musicians, whom she calls her band of brothers, Nick Frese, Robert Leonetti, Jim Cohen, Dave Lenat, Tim Reeder, and Dave Hartl, to share with you their labor of love in the form of, Ronstadt Revue: The Ultimate Tribute.
To quote Linda Ronstadt, "They're the best band, I've ever had."